All are service
s are available 24 hours seven days a week.
If you have and emergency with your computer or network please call Bill at 609.892.7888.
For all WEB design needs please contact Beth at 609.407.1941.
Bill Schwoer:
Custom built computers, personal computer repair, home or office networks, data backup/recovery and wireless networks...
Beth Epstein:
Ask about our Merchant Services Account programs, Web sites, business cards, letterhead, other marketing materials, and broadcast production campaigns...
Scroll down to learn more about Web terms & Specials!
"Ask how you can help your favorite Charity with our Affiliate Programs!"
"Ask about our Preferred Products and Affiliate companies!"
Many people are confused by the terms Web Hosting, Webmaster and DNS. We try to make things as easy to understand as possible for our clients.
Webmaster: The person responsible for the design, implementation, management, and maintenance of your web site.
DNS: Domain Name System (Domain Name), which is the text name corresponding to a specific unique numeric IP address on computer within the internet. You can obtain a domain name yourself or we can guide you through the process of setting up your domain name. (Think of this as a car...)
Web Host: The company providing server space for your web site. (If your Domain Name is thought of as a car, your Web Host is the parking lot.)
Webmaster services for a new web sites:
Domain Name assistance.

We can provide both Web Hosting and Webmaster services.

Other clients obtain the hosting themselves and ask us for Webmaster services only.

Always accessible by phone. (It is cause for concern when a company will only allow you to contact them by e-mail.)

We are completely flexible and open minded. No matter which route you take, we will create an amazing web site for you.
Webmaster services for existing web sites:
Need to switch to a more Reliable web host or webmaster, we can help.
Need to Re-design your existing web site, we are the company for you.
Ask about hosting plans under $60 per year.
Webmaster fees are determined by an hourly rate.
SPECIALS!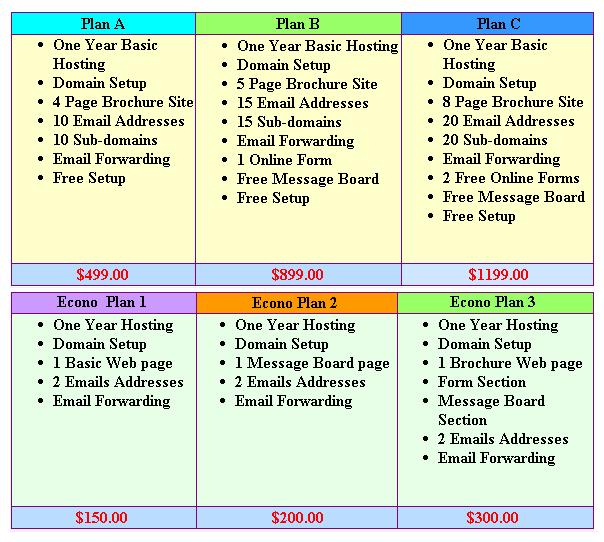 All package plans up an running within 1 week! (Note, package plans are template based)
Custom plans are available to fit all individual needs.
Contact Beth for your new web package today! HERE
Gift Certificates Available! VIEW SAMPLE
We strive to get our clients the best rates for Domain Names and Hosting Accounts. Get a Hosting plan for under $5 a month or Domain Names under $10!
We many affiliates for you to choose from!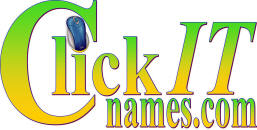 Feel free to contact us with any questions:
Copyright © 2006 repairnclickit.com, All rights reserved.