All are services are available 24 hours seven days a week.
If you have an emergency with your computer or network please call Bill at: 609.892.7888
For all WEB design needs please contact Beth at: 856.816.2848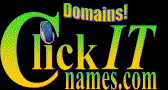 Beth Epstein (MsClickIT.com)
Media & Web Services Provider for
Repair N Click IT, NJ, LLC
Contact Beth Epstein about all web services and media campaigns, 856.816.2848
---
SAMPLE WEB SITES:
PRODUCTION SAMPLES:
Contact Beth for a DVD of our commercial samples.
Feel free to contact us with any questions:
---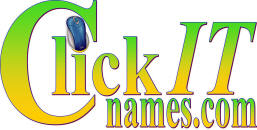 Copyright © 2006 repairnclickit.com, All rights reserved.